prnewswire.com
— 6+ hour, 42+ min ago
HIGHLIGHTS FROM 2023 AMERICAN ADVERTISING ...
prnewswire.com > news-releases
...National Student Advertising Competition Kevin Dobbs, Executive Director, AAF District 10, Presented the Barton A.... ...06 Jun, 2023, 08:30 ET Helen Lin, Chief Digital Officer at Publicis Groupe, Named 2023-24 Board Chair; Jack Bamberger, Global Chief Revenue Officer... ...Said Steve Pachceo, President and CEO, AAF, "We couldn't ask for two more accomplished and unifying individuals than Helen and Jack to lead us in... ...Highlights from this year's event include: 2023-24 AAF Board AnnouncementHelen Lin, Chief Digital Officer at Publicis Groupe, was named AAF Board...

techcrunch.com
— 11+ min ago
Netflix announces LEGO mobile game and a daily version of Cut the Rope
techcrunch.com
...Netflix announced Tuesday two new mobile games coming soon to the platform– the LEGO-themed strategy battle game LEGO Legacy: Heroes Unboxed and... ...of Cut the Rope Daily, a new version of the popular game where players feed candy to a creature named Om Nom by cutting strands of rope, and The Queen"s... ..., and was removed from Google Play, App Store, Microsoft Store, Samsung Galaxy Store and Amazon Appstore.... ...Minifigures include Chicken Suit Guy, Hot Dog Man, Pirate Princess Argenta, Santa and Ghostbusters, among others....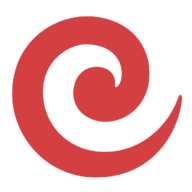 rnz.co.nz
— 20+ hour, 59+ min ago
Government ministry blocks AI technology from staff use - RNZ
rnz.co.nz > news > political
...The Ministry of Business, Innovation and Employment has banned staff from using artificial intelligence technology such as ChatGPT - citing data... ...Similar action has been taken overseas by a number of large banks and technology companies, including Apple and Samsung.... ...University of Auckland senior law lecturer and AI law expert Nikki Chamberlain said caution was prudent.... ...Frith Tweedie from consultancy firm Simply Privacy said staff needed guidance and safeguards....

opb.org
— 1+ hour, 3+ min ago
Bluesky, championed by Jack Dorsey, was supposed to be Twitter 2.0. Can it succeed?
opb.org > article
...Musk is not on it -- and this might be part of the appeal for those longing for the way things were before the Tesla billionaire bought Twitter and... ...Twitter characters, and fed up ex-users of the Elon Musk-owned platform.... ...New York University's Center for Social Media and Politics.... ...Alexandria Ocasio-Cortez, and Dril, a humorous account that grew out of "weird Twitter" and has been poking fun at Musk since the billionaire took...

techcrunch.com
— 17+ min ago
Instagram might be working on an AI chatbot
techcrunch.com
...Instagram may be working on an AI chatbot, according to images leaked by app researcher Alessandro Paluzzi.... ...#Instagram is working on bringing AI Agents (Bots 🤖) to your chats for a more fun and engaging experience 👀 -- Alessandro Paluzzi (@alex193a) June... ...While riding the AI hype train, Instagram is also rumored to be working on a Twitter competitor.... ...If the rumors are true, Instagram"s Twitter clone should be coming this summer....

arstechnica.com
— 17+ min ago
Internet users love fiber service—too bad you probably can't get it
arstechnica.com > tech-policy
...call centers and websites," Forrest Morgeson, ACSI director of research emeritus and a marketing professor at Michigan State University, said in... ...in the US have no access to the technology, the American Customer Satisfaction Index said today.... ...In terms of availability, the Federal Communications Commission broadband map indicates that about 38 percent of US residents can get fiber.... ...The new ACSI Telecommunications Study 2022-2023 is based on interviews with 22,061 customers chosen at random between April 2022 and March 2023,...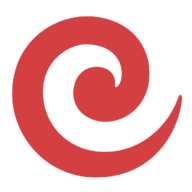 rnz.co.nz
— 24+ min ago
Government action plan failing to deliver for neurodiverse students, support groups say
rnz.co.nz > news > national
...The Neurodiversity in Education Coalition told RNZ the government's Learning Support Action Plan 2019-2025 had changed almost nothing for neurodiverse... ...as autism and dyslexia.... ...Coalition members included the New Zealand Centre for Gifted Education, the Dyslexia Foundation of New Zealand, ADHD New Zealand, and Autism New... ...Autism New Zealand chief executive Dane Dougan said the action plan started well with the appointment of more than 600 learning support coordinators... securitymagazine.com
— 1+ hour, 37+ min ago
Security leaders implement third-party security measures
securitymagazine.com > articles
...Enterprise Security Group (ESG).... ...Security leaders implement third-party security measures IT professionals and threat management was analyzed in a recent report by Ironscales and... ...The research shows that within the past year, phishing attacks (34%) and business email compromise (BEC) scams encompassing wire transfer fraud,... ...payroll fraud and payment fraud (26%) rank among the top threats that have successfully circumvented existing security measures....

fox2detroit.com
— 4+ hour, 15+ min ago
AI used to alter innocent photos into explicit images for sextortion schemes, FBI says
fox2detroit.com > news
...Teen sextortion cases on rise in SE Michigan - here's what to look out for The Better Business Bureau is sharing an alert following a rise in teen... ...Since April, the FBI has seen an uptick in these types of crimes....

securityboulevard.com
— 3+ hour, 19+ min ago
AR and VR Cybersecurity Challenges: Navigating New Frontiers
securityboulevard.com
...I"ve been a regular VR user since the PSVR, moving to a Quest 1 and then a Quest 2;... ...In light of yesterday"s news from Apple and Meta"s continued gaming support, VR is stepping up.... ...Not something I'm proud of, but it does highlight how easy it can be to cause real physical harm to AR/VR users.... ...Protecting against software supply chain attacks is going to be an essential part of AR/VR application development....