latimes.com
— 4+ hour, 28+ min ago
Savory cheesecakes are the new must-try L.A. dessert
latimes.com > food > story
...There's a feta cake at the Ruby Fruit in Silver Lake that I"ve got my eye on too.... ...I appreciate New York-style, Italian-style, the cloudlike wedges at Yangban Society and the frozen "deli-style" ones that come in the blue box at... ...This week"s recommendations include Bar Chelou and Le Chateau de Tien Tao, my two new favorite restaurants in Pasadena.... ...Owner Nader Kaiser loves it. So much so that he serves a blue cheesecake....

theguardian.com
— 2+ hour, 5+ min ago
Balearic authorities call meeting with Ryanair in pastry carry-on
theguardian.com > business > may
...The row erupted after two passengers at Palma de Mallorca airport tried to each carry an ensaïmada, a traditional Mallorcan pastry, along with their... ...Airline said to have demanded two passengers pay €45 each to take ensaïmada onboard with hand luggage The government of the Balearic Islands has... ...Pep Magraner, the president of the Balearic Islands pastry-makers association, pointed out that passengers may take onboard ensaïmadas bought at... ...Last year, the Balearic Islands" consumer affairs office filed cases against easyJet, Eurowings and Volotea, demanding fines of €20,000 for charging...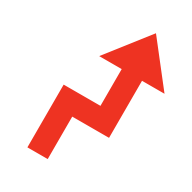 buzzfeed.com
— 4+ day ago
Tell Me About Yourself And I'll Tell You What International Dessert You Are
buzzfeed.com

theguardian.com
— 11+ hour, 27+ min ago
The 20 best easy pasta recipes – from pistachio pesto to great baked gnocchi
theguardian.com > food > may
...from Nigel Slater and Anna Del Conte. ... ...Elia Sebregondi"s citrussy pistachio pesto, Nigella"s no-cook garlicky thyme mushrooms, Rukmini Iyer"s crispy baked gnocchi and two recipes each... ...and Lazio in a bowl The fresh herb, tangy cheese and sweet garlic are a perfect combination Comforting and buttery, this a friend for the fragile... ...interesting flavours Simple, tasty and spicy are the keywords here Carrots as the star of a sauce sounds leftfield but really works A taste of Abruzzo...

theguardian.com
— 3+ hour, 28+ min ago
Experts call for 'loss and damage' fund for nature in developing world
theguardian.com > environment > may
...EU fleets overfishing in west Africa to feed consumers in Europe is an example, with researchers saying this has caused "considerable negative impacts... ...In the UK, a recent government report calculated that our domestic consumption of crop, cattle and timber commodities was associated with 35,977...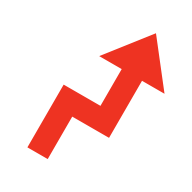 buzzfeed.com
— 4+ day ago
Are You Peanut Butter Or Jelly?
buzzfeed.com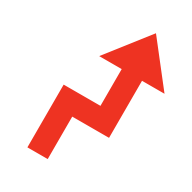 buzzfeed.com
— 4+ day ago
This Ice Cream Quiz Will Reveal What Disney Channel Show You Are
buzzfeed.com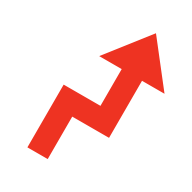 buzzfeed.com
— 4+ day ago
Eat Nothin' But Cupcakes And We'll Try Our Best To Guess Your Favorite Season
buzzfeed.com

theguardian.com
— 6+ hour, 33+ min ago
Mars bar wrappers changed to paper from plastic in UK trial
theguardian.com > business > may
...The confectionery maker Mars Incorporated is trialling recyclable paper packaging for a limited time, with the bars available at 500 Tesco stores... ...Confectionary with environmentally friendly packaging will be available at 500 Tesco stores Consumers buying Mars bars at Tesco in the coming days... ...Richard Sutherland-Moore, a packaging expert at Mars Wrigley UK"s research and development centre, said: "For Mars bar, the challenge was to find... ...or put in household recycling in Ireland. ...

theguardian.com
— 6+ hour, 28+ min ago
Tin can allies: two budget recipes with a tin of butter beans, by Jess Elliot Dennison
theguardian.com > food > may
...Jess Elliott Dennison is the author of Tin Can Magic, published by Hardie Grant at £15. To order a copy for £13.65, go to guardianbookshop.com... ...cloves, peeled and minced or finely grated 2 sprigs rosemary, stripped and roughly chopped 1 tsp sea salt flakes 1 tsp dried oreganoA pinch of chilli...